I have never been more proud to be human than today. It's not a shock to everyone that I support gay marriage. In fact, I think we should all just call that marriage. You should have seen my face when my sister said, "It's done. We can love whoever we want." We looked at each other and smiled. All I could think was:
FINALLY!
Finally, I don't feel as alone. #LoveWins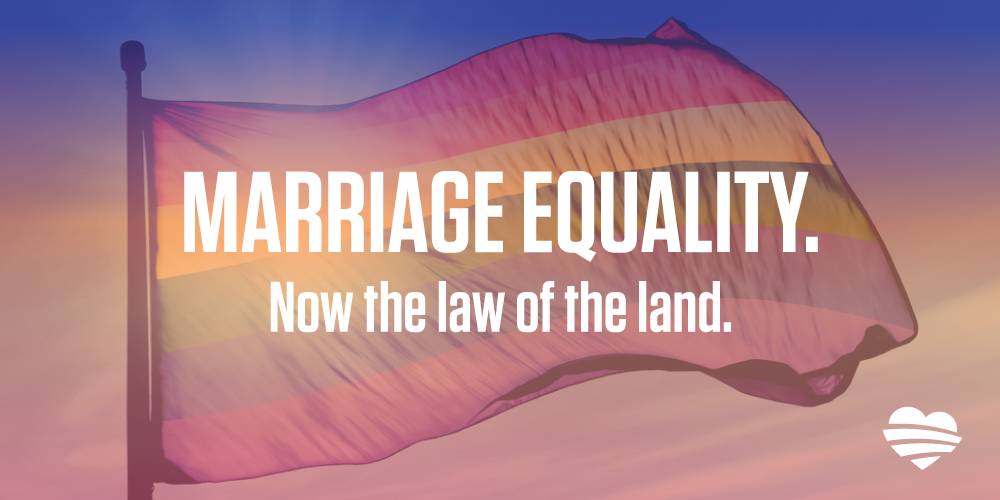 If this hasn't flooded your notifications on every social media yet, then let me do the honor. US SUPREME COURT JUST LEGALIZED GAY MARRIAGE NATIONWIDE.
US, one of the most culturally diverse countries, now allows the freedom to love. For weeks (well, months, even years actually, but it intensified recently), there had been parades, gatherings and discussion in every part of the country, and now all their worries are laid to rest. Obama delivered on his long stance to support gay marriage, to support the equality of rights, no matter the sexual orientation.
Huffington Post said:
"The U.S. Supreme Court ruled 5-4 on Friday that it is legal for all Americans, no matter their gender or sexual orientation, to marry the people they love.
The decision is a historic victory for gay rights activists who have fought for years in the lower courts. Thirty-seven states and the District of Columbia already recognize marriage equality. The remaining 13 states ban these unions, even as public support has reached record levels nationwide.
The justices found that, under the 14th Amendment, states must issue marriage licenses to same-sex couples and recognize same-sex unions that have been legally performed in other states. Justice Anthony Kennedy delivered the majority opinion and was joined by Justices Ruth Bader Ginsburg, Elena Kagan, Stephen Breyer and Sonia Sotomayor. In a rare move, the four dissenting justices each wrote an opinion.
The lead plaintiff in Obergefell v. Hodges is Ohio resident Jim Obergefell, who wanted to be listed as the surviving spouse on his husband's death certificate. In 2013, Obergefell married his partner of two decades, John Arthur, who suffered from ALS. Arthur passed away in October of that year, three months after the couple filed their lawsuit.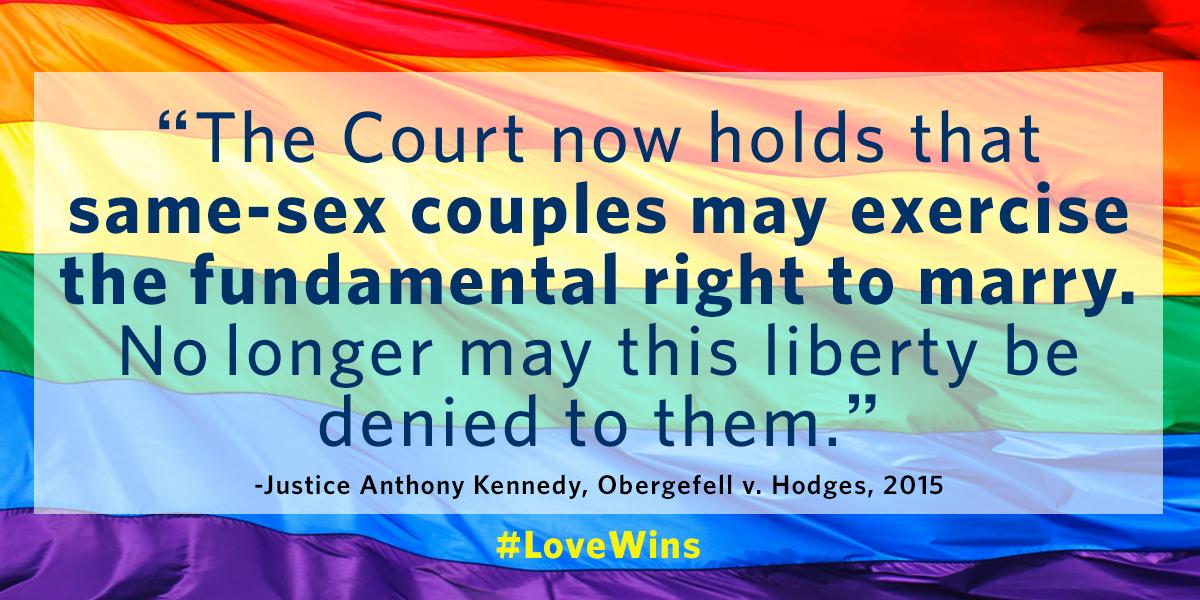 Obergefell was joined by several dozen other gay plaintiffs from Kentucky, Michigan, Ohio and Tennessee who were fighting to be able to marry and to have their marriage recognized in every state in the country.
In the majority opinion, the justices outlined several reasons same-sex marriage should be allowed. They wrote that the right to marriage is an inherent aspect of individual autonomy, since "decisions about marriage are among the most intimate that an individual can make." They also said gay Americans have a right to "intimate association" beyond merely freedom from laws that ban homosexuality."
Link to the full article: http://www.huffingtonpost.com/2015/06/26/supreme-court-gay-marriage_n_7470036.html?ir=Black%2BVoices&ncid=tweetlnkushpmg00000051
Join me in celebrating a major breakthrough in our fight to support LGBTQ rights all over the world. This is a massive win for us. To be honest, I don't think I can contain my happiness nor can I vividly convey it through my vocabulary, so I'm gonna let the pictures of those who stand with us in this cause show them for me. #LoveWins